4110 Howard Avenue, Kensington, MD
M-F 10am-4pm Sat. 10am-1pm
About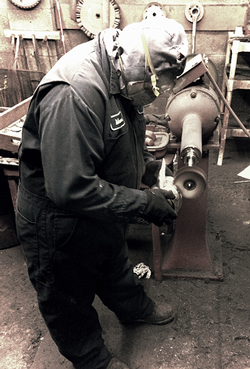 Metro Plating & Polishing has been at the same location for over 25 years, providing professional metal plating and polishing services to our customers. Whether you want to restore your favorite silver candlesticks, have us polish your old brass door knocker, or refinish your bathroom fixtures, we welcome any project into our shop, and look forward to hearing your story behind each item.
We offer the finest in electro-plated silver, nickel, chrome, brass, copper, and decorative 24kt gold.
We also provide polishing services for a wide variety of items including religious items, automotive and motorcycle parts, household hardware, antiques and heirlooms.
We provide our services to the general public, general contractors, plumbers, interior designers, antique dealers and experts, metal fabricators, jewelers, and any specialized restoration or conservation fields. We ship products daily within the United States. Se Habla Español.
Please call 301-493-4009 or email Metroplating1@gmail.com for more information.